HeartString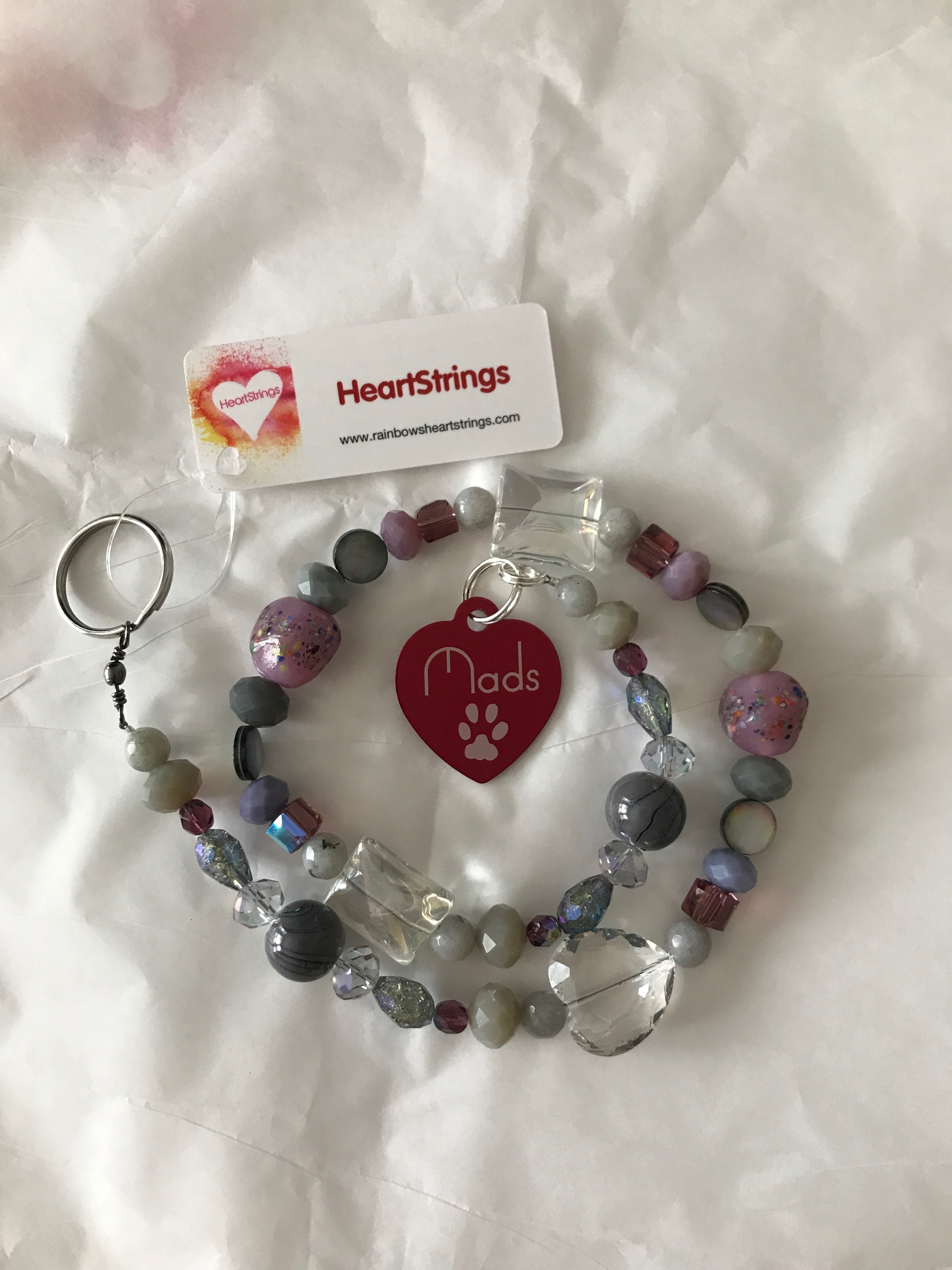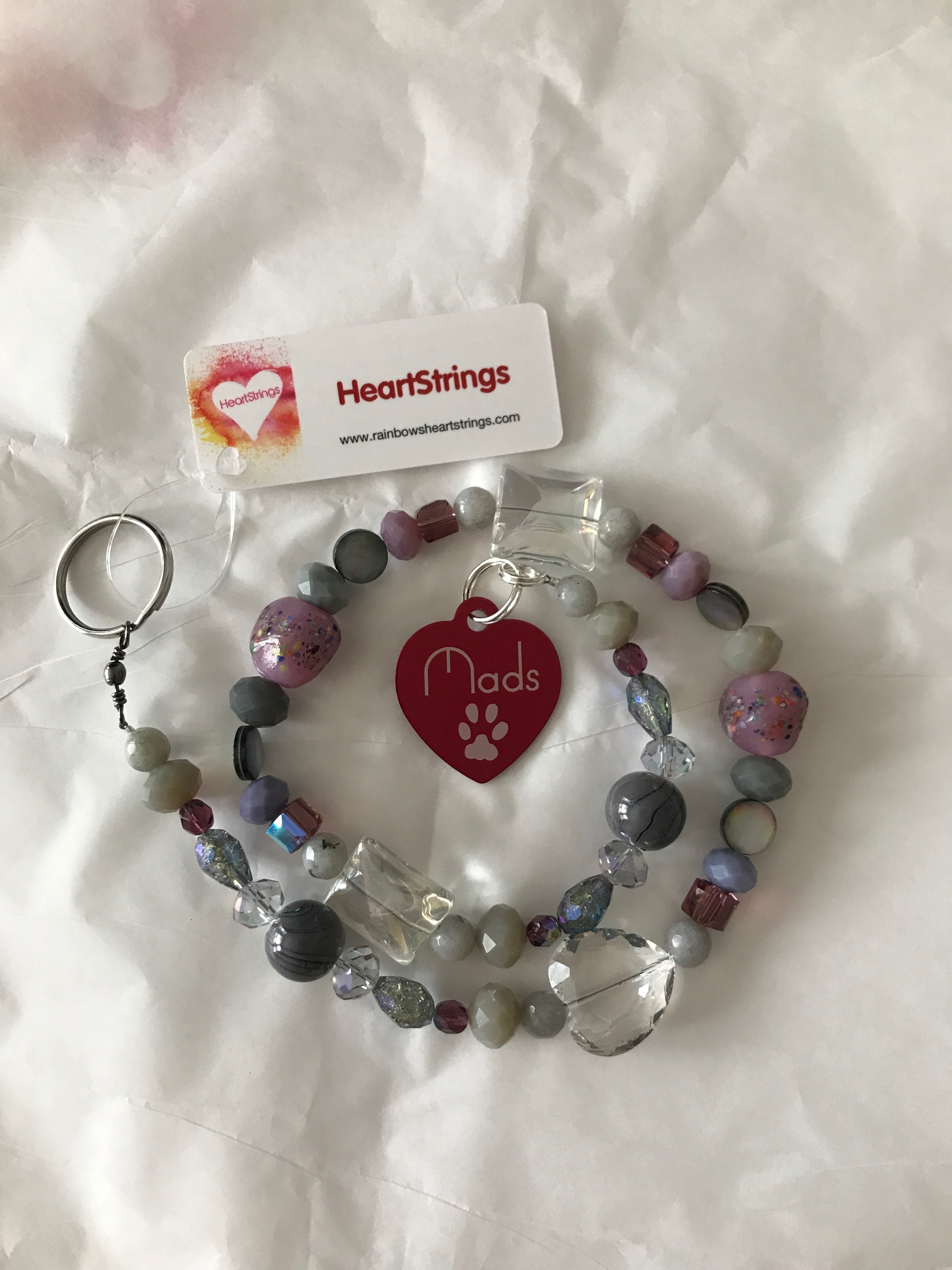 HeartString
Our HeartStrings are approximately 17 inches long. Some people want the HeartString to be the color of the pet they have lost and others choose the color of the collar they always wore. It is what touches your heart and reminds you of the pet you have lost.
WE ARE MAKING A CHANGE! We are no longer offering personalized tags at the bottom of the HeartString; instead we will be adding a silver charm that says "Always in My Heart" to every HeartString we make. With this change, we are able to deliver your HeartString faster. Once you receive your HeartString, you can attach your pet's tag with name on it to the HeartString.
The first three images to the right show this new charm tag; the fourth image shows the detail of the new tag. All other images are of previous HeartStrings ( they have personalized tags), but these can still be helpful for color combination inspiration.
You will be prompted for color choices when you add to cart.